Although it may seem like a cutting-edge idea or a future technology, augmented reality has really been around for more than 50 years. By putting virtual items in the actual world, augmented reality (AR) technology makes your digital world a reality.
Today, highly interactive technology is everywhere. Some of the top augmented reality games now available are revolutionizing the augmented reality experience by capturing players' attention with breathtaking images and graphics.
With the assistance of top mobile game creation businesses, this site is all about incredibly inventive augmented reality games that are truly shaking the augmented reality industry. These unique experiences augment games with every noteworthy element that entices the audience to try augmented reality, from interactive maps to virtual showrooms.
Major Effects of Augmented Reality on Gaming
By the end of 2023, it is predicted that the global games market will have grown to $180.1 billion. Console games alone have brought in $49.2 billion this year. 
That's according to a thorough quarterly report on the income from the worldwide gaming sector that was released by the business-tracking website Statista. The mobile market will still produce more income than any other platform, but its proportion will decrease from today's 52% to around 40%.
The video game business is prime for augmented reality (AR) and virtual reality (VR) applications due to the enormous possibilities to gain brand exposure and customer loyalty. 
As seen by gear sales and software investments, the VR and AR market has given a whole new dimension to the games app development industry for the first time, expected to generate over $7.5 billion in revenue in 2022.
Role of Android's AR Gaming Platform
Microsoft entered the augmented reality (AR) market in 2016 with the release of the HoloLens mixed reality/AR headset. A second-generation gadget, the HoloLens 2, was also released in 2019; but, due to poor consumer interest, it is now being used for both military and commercial purposes.
The leading Japanese technology company Sony, which has dominated the VR market, has apparently been investigating potential in AR for some time and has reportedly filed a patent for a cross-platform games AR visor, which would further enhance the attractiveness of its next product.
Apple is anticipated to enter the AR game market in the next year, despite the fact that it has not yet made an official announcement of its plans. Apple's product is anticipated to provide mixed reality (MR) experiences rather than just augmented reality (AR), and the Cupertino-based business has already made its developer area available for AR experimentation.
Ethical Issues and AR Gaming Responsibilities
Regarding AR, there are a lot of ethical issues to take into mind. There is currently no regulatory framework in place to control the development and use of AR technology. 
Even more concerning is the fact that the old legal system cannot keep up with the rate at which technology is developing. Consider blockchain technology as an example. As soon as a measure is approved, new features are produced and added, thereby making the law outdated.
Customers should have full control over AR software, allowing them to choose what they want to view and what information is made available. AR is a two-edged sword, like any technology, and must be used properly to be successful.
Top 20 Games for Augmented Reality
AR is actually taking over the mobile gaming market by emerging as the future of mobile gaming, from shooting games on the iPhone to augmented reality apps for Android. On their cell phones, users may now easily enjoy the experience.
1. Monsters of the World
On the way to the movies or simply at home, go monster hunting. Keep monsters out of your own city! Gather the animals, educate them, and create a monster army!
Combat the horde of monsters that have encroached on reality! In the geolocation-based game The World of Monsters, you may eliminate the monsters anywhere you like—at home, school, or the office.
For PvP combat in the Arena, gather the animals and put together your own army. To defend your own city, capture, train, and send monsters into combat!
Enjoy stunning 3D visuals while engaging in player against player combat. Fight, triumph, get awards, and rise to the top in your neighborhood or the whole city!
A Big Bang
Join CERN and narrator Tilda Swinton on an epic voyage through the creation and development of the cosmos with the AR app made available by CERN and Google Arts & Culture. 
Immerse yourself in this cosmic tale to witness the emergence of particles, stars, and the solar system as they are superimposed on the world around you.
As the events take place all around you, go back in time 13.8 billion years to learn how space, time, and the observable universe came to be. Learn about the tiny components that make up everything, see the birth of the earliest stars and planets, and discover how we are composed of star matter.
Isle of Pigs in Angry Birds AR
Who can forget the Angry Bird craze that swept the globe a few years ago? Well, they've returned. A new version of the popular Angry Birds game is called Angry Birds AR: Isle of Pigs. Users may see the game take place in front of them in real-time and in 3D from the first person using augmented reality technology.
The gameplay may seem familiar to those who played the original version: your objective is to use the Angry Birds slingshots to fire birds at the piggy-built structures that are present in the player's own area. 
Make careful to eliminate any pig that is concealed by the 3D simulated constructions. Since there are so many levels to accomplish in Angry Birds AR, each with a brand-new location, it's quite difficult to become bored.
Don't let this augmented reality game's seeming simplicity deceive you, however. After all, it won't be simple to successfully complete Angry Birds AR without obtaining three starts.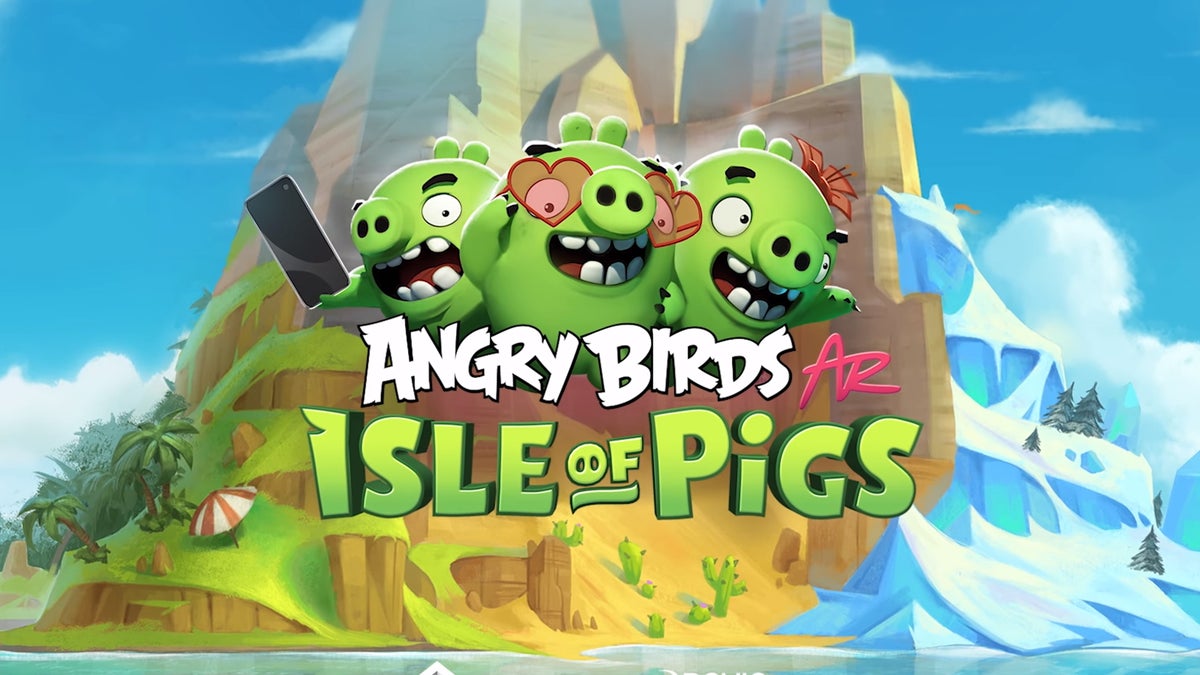 Reality Clash: A Virtual Reality Combat Game
Try Reality Clash today for the most unique and action-packed augmented reality shooter ever made! In real-time augmented reality warfare, challenge local or international foes. Enter a virtual reality battleground to take part.
In the augmented reality first-person shooter game Reality Clash, you engage in combat in distinctive virtual settings.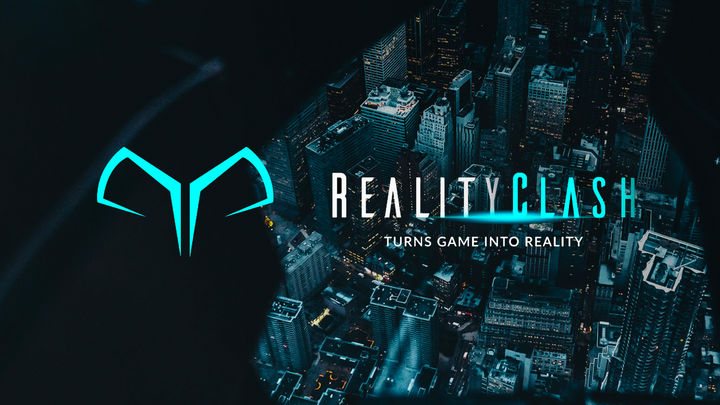 Men in Black: Global Invasion
In the augmented reality game Men in Black: Global Invasion, you must gather characters that can be combined into a superteam to face the game's turn-based fights. 
Men in Black: Global Invasion is a Pokémon GO clone that does not stand out from the custom packaging, much like Ghostbusters World, Jurassic World Alive, The Walking Dead: Our World, and Harry Potter: Wizards Unite, and it seems to be accessible in the US and UK as of right now. 
Basketball Game in Augmented Reality Called AR Drunk
It's a shoot-the-ball app. Making as many consecutive baskets into the floating basketball board without missing a shot is the goal of the game. Depending on how well you do, you earn points that can be used in the store to unlock various skins for your ball. 
On Google Play and the App Store, the game is free. I'm confident you'll like this game if you're looking for an interesting mobile basketball game for Android or iOS. 
The Basketball AR game is distinct since you can't miss it here. In NBA basketball, you must score as many goals as you can before the clock runs out. I'm hoping that this option will also be included in a later update to the game.
AR Knightfall
Knight AR is the game you should be playing right now if, like me, you like history. You are transported back in time to the era of the Knights Templar with this augmented reality experience.
Of course, there is a lot of sword fighting, combat, and castle stealing going on. As a gallant knight, it is your duty to preserve the Holy Grail, Christianity's most valued artifact, while also defending the city of Acre from an advancing army.
Before you can outsmart them and breach the castle's defenses, keep a watch out for Mamluk fighters. Use slingshots, arrows, fireballs, and boulders you may hurl at your opponents to maintain your defense.
The bottom line is that Knightfall AR is the ideal game for you if you're seeking a fantastic strategy game to pass the time.
Ghostbusters World 
In order to keep the world safe and ghost-free (just in time for Halloween, if you're superstitious), your job as a Ghostbuster is to "bust" ghosts. 
You'll discover hundreds of ghosts from all realms of the Ghostbusters series lurking around 3D structures, monuments, and parks—along with fan favorites like Stay Puft and Slimer—including Wes Pinker, Splat, and Achira. 
After draining their energy with your proton beam, catch them in your confinement unit. You'll have access to the most recent spectrum neutralization and trapping technologies as you go through the game.
AR Beer Pong
You should have a fair understanding of how Beer Pong AR works if you have ever played Beer Pong in the real world. 
To put the ping pong ball in the cups is your objective. When the ball really falls into a cup, your opponent has to consume the alcohol within. But because there isn't any beer in this game, you'll have to be content with accumulating the most points to win.
$0.99 in monetization, with no advertisements or IAPs.
Alive in Jurassic World
Non-hybrid Unique, a new kind of dinosaur, are prowling about in your Jurassic World. Paleontologists have found actual dinosaurs that are non-hybrid unique.
Dracovenator and Ceratosaurus are two new non-hybrid Uniques that are included in Release 2.23.
We wish to provide gamers with a new route to strong dinosaurs that can coexist with hybridization with the help of these new dinosaurs. Players now have a new means of competing in the final round without having to fuse DNA.
SpecTrek Light 
Play this ground-breaking augmented reality ghost-hunting game. Use your phone's camera and GPS to search for and capture virtual ghosts while you run or walk about. 
The game begins as a lighthearted navigation game, but as you go through the stages, you may change it into a true fitness game. The game delivers data, accolades, records, championships, and most importantly, plenty of fun! 
Try playing in an open area if you are having GPS reception issues. If the ghosts in "camera mode" do not show in the proper location, you may need to reset the compass by moving your phone in a figure-eight motion.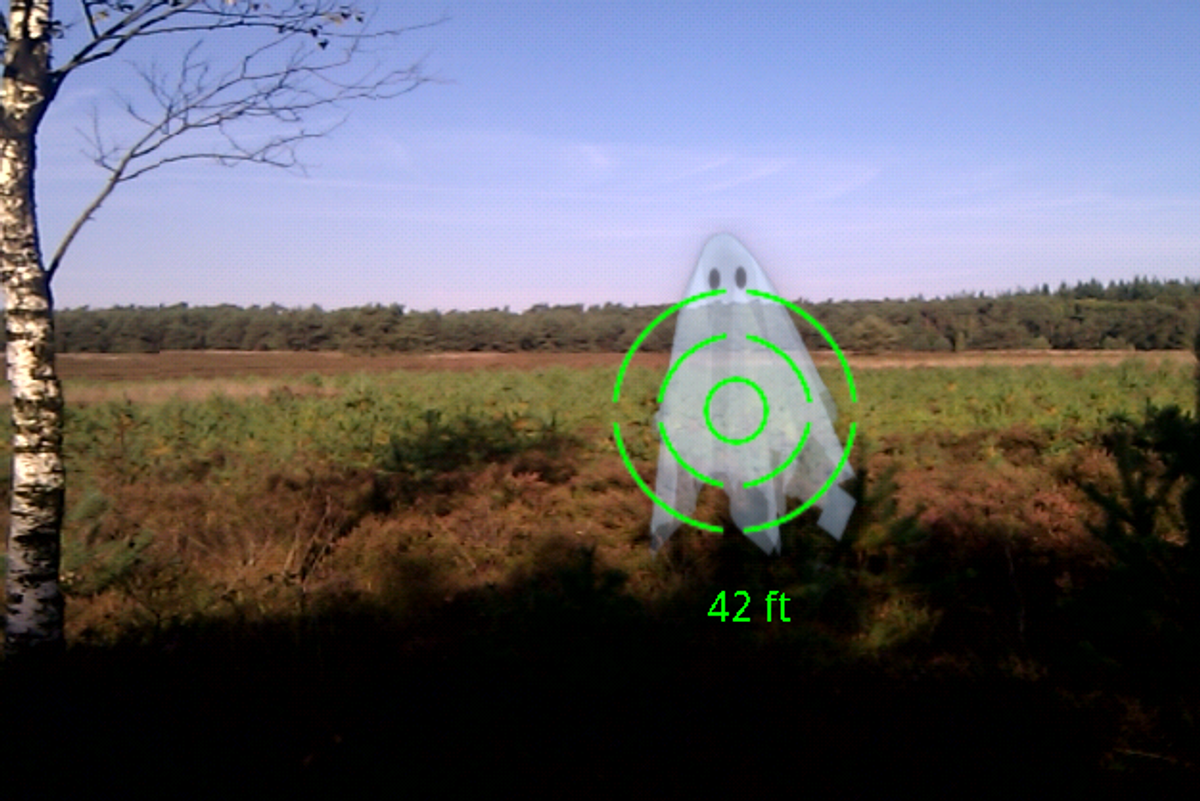 Apple Shooter in AR
Take part in the greatest Augmented Reality competitive tactical shooting experience. This is for you if you wish to transform military training exercises into tactical video games with an endless number of case scenarios. You create your own course, and you and your friends compete.
Make markers from photos you've taken. With the quickest target acquisition and precision to date, each marker represents a possible scenario in 3D augmented reality. No restrictions on the number of targets or situations. Play anywhere, organize gatherings for friends—the choice is yours.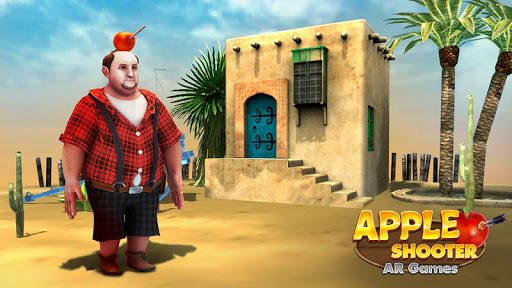 By Talking Baby, AR Cat
Is there anything more relaxing and enjoyable than caressing a cat to accomplish this material or any other task? I reject it. Any surface may be used to play with, feed, or train a virtual little fuzzy friend. There are several cats, each with a unique personality and set of preferences. 21 renowned cats are also available for collection.
No charge. 500K downloads.

Calls for Android 4.1. 30 Mb in size.
AR Soldiers
A significant component of contemporary gaming, augmented reality (AR) is being used in a variety of inventive ways, such as in the shooting game "AR Warriors." The way the game works is by giving participants a blaster that's designed to be connected to a smartphone on top so they can shoot at their opponent digitally. 
This makes the game safer than other games that require players to shoot some form of ammo at their opponents and makes it a non-intrusive activity that is appropriate for participants of a broad range of ages.
The game "AR Warriors" comes with many environmentally safe ABS plastic blasters that will make the activity more realistic to play.
Revenant Zombie Gunship AR
Another intriguing augmented reality zombie shooting game puts you in control of a military chopper with plenty of ammunition to take down zombies that are in the air. By moving your body, you can control a helicopter, see in the dark with an infrared camera, and carry weapons like sniper pods and firearms.
A device supporting ARCore is required for Zombie Gunship. 
The action then starts; you can anticipate really intense fights, strong, realistic shooting, and stunning visuals. Although many people criticize the controls and camera AR mode, the interface is straightforward and weapons must be equipped in order to shoot.
Go, Draconius
To capture your own collection of mythical monsters, including unicorns, cool vampires, flying horses, and more. If your online quest is successful, you'll eventually be able to tame Elemental Dragons, which are the most powerful creatures!
This is the ideal solution if you're seeking the top dragon games for mobile devices to play! In this smartphone game that is available for free, go off in search of an adventure or an epic mission.
Ghosts 'n Guns
Ghost Guns, an arcade-style shoot-em-up AR game with a paranormal premise, requires you to defend yourself against an army of pixelated ghosts as they attack your planet. Sounds easy enough—all you have to do is attempt to blast your army of opponents from beyond—but this augmented reality game has several sneaky traps that will make it harder and harder to advance. 
Ghosts 'n Guns AR has been praised by users for being a completely enjoyable experience, making it one of the best augmented reality games to play in 2022.
AR Jenga
With the help of augmented reality, you can build a Jenga® Tower anywhere! Choose between large blocks on the floor or little blocks on your table.
"I highly recommend downloading this game and checking it out if you love playing Jenga or puzzle games in general." —AR Critic.com
The Jedi Challenges in Star Wars
The desire to become a Jedi is universal. It's a very great job. Lightsabers, mind games, blowing out Death Stars. With Star Wars: 
Jedi Challenges ($199.99), an augmented reality (AR) game that allows you to use a lightsaber, engage in combat with the Empire, and play a game of Holochess in a cantina, Lenovo and Disney have teamed together to make that fantasy a reality. 
Fast-paced and enjoyable gameplay is included, particularly the lightsaber duels that are progressively tougher as you visit other planets. Although it's the greatest use of augmented reality games we've seen so far, we encountered several tracking problems that may have diminished the gameplay experience.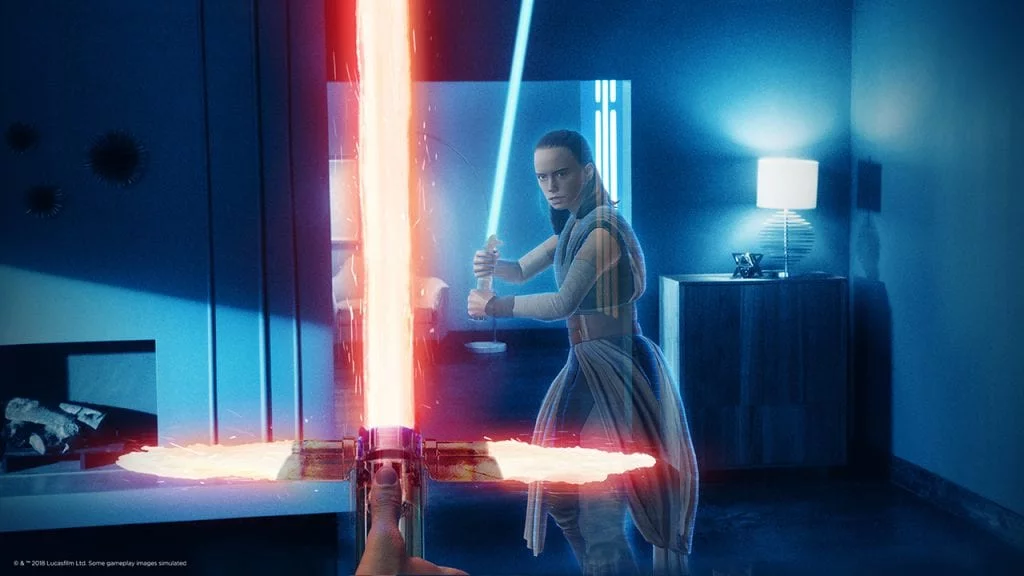 AR Ghost Blast
People, it's Halloween time; let's have fun by going ghost hunting. The latest generation of augmented reality (AR) shooting games is called Ghost Blast.
All you have to do to defend yourself is move your phone to your left or right, above or below, and tap anywhere on the screen to shoot and kill the Halloween ghosts before they attack you, of course, before your health or timer runs out. The Halloween ghosts will try to hover around you and will do their best to attack you.
You may use the front or rear camera to play the game and immerse yourself in it. You can also snap pictures, including selfies with the Halloween ghosts, and post them on Facebook.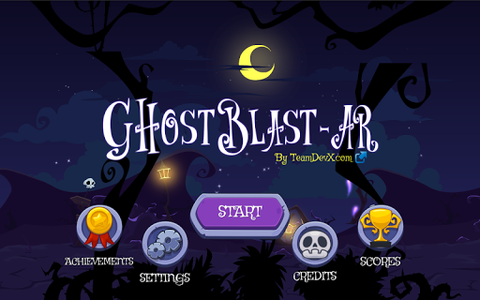 AR Gaming Comparisons, Trends, and Developments
The expensive Quest Pro Virtual Reality (VR) headsets were revealed by Mark Zuckerberg-led Meta last month. Meta expects that Apple will soon introduce its much-awaited product on the market, which will cost significantly more. However, Apple is also considering augmented reality (AR) applications for its headsets, unlike Meta, which is placing a significant wager on VR alone.
Although little is known about Apple's strategy in this area, it is not completely illogical to assume that gaming is one of its top objectives. With the release of Pokemon Go in 2016, augmented reality games initially gained popularity. Before this, only techies were aware that the underlying technology was known as augmented reality (AR), but the public quickly became aware of the innovative use.
Although there hasn't been much discussion about augmented reality (AR) for more than five years, the technology has been slowly progressing behind the scenes and is anticipated to have a significant impact in the next few years.